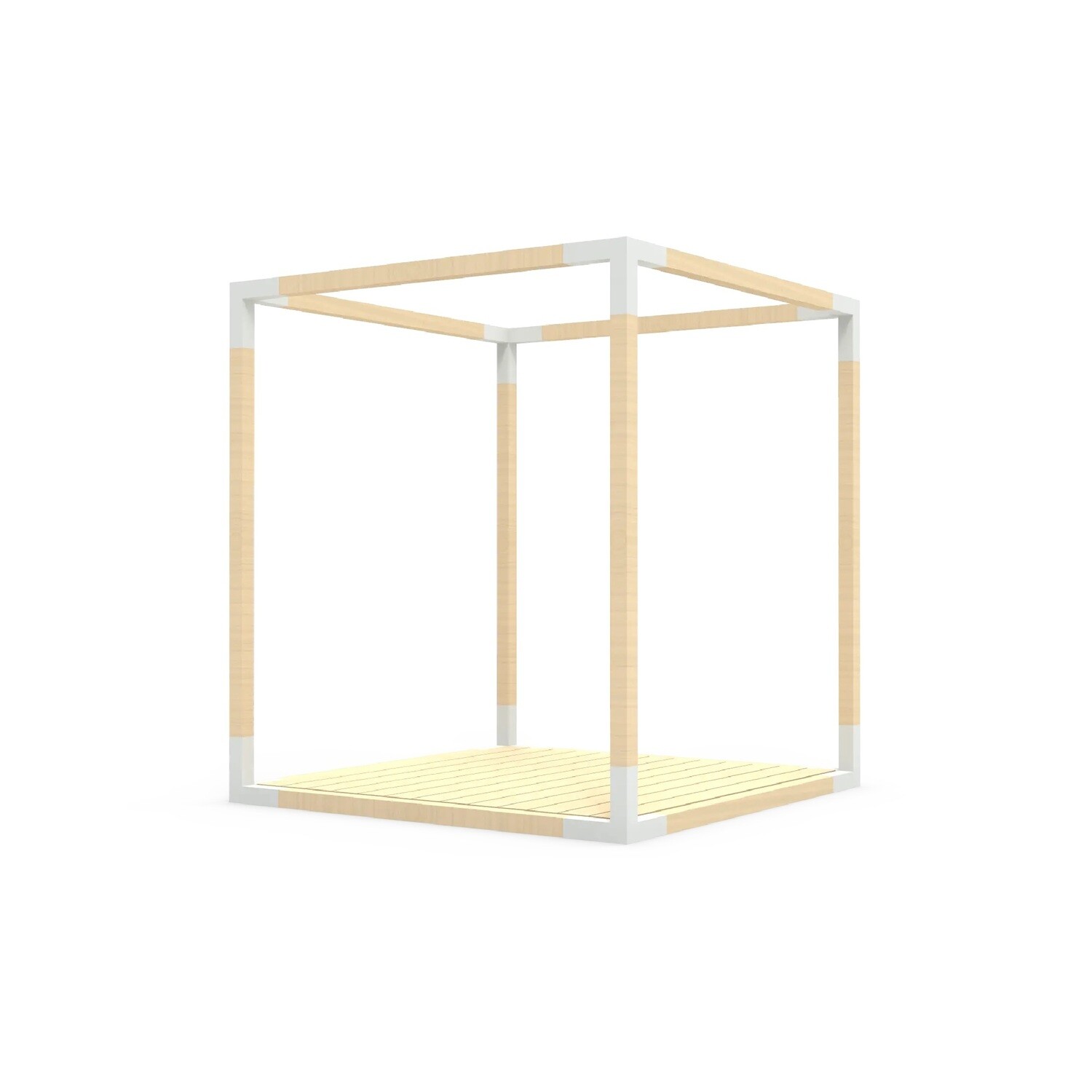 WOODEN FLOOR - Modular System LEVA (ACCESSORY)
SKU LEV500
Product Details
LEVA Modular System from EGOE Life consists of a basic module and accessories that can be combined with various Egoé products or accessories such as pillows, bean bags and more.
This eye-catching cube creates an open interior placed in the outdoors for relaxation and carefree rest.
It offers endless possibilities. It's up to you to decide how you want to put it all together.
Material: steel structure, zinc coated with powder coating finish, surface made of solid wood.
All steel parts are galvanized and finished with a powder coating. The support beams are made of larch.
Wooden Floor Dimensions: 2005 × 2003 × 80 mm
Technical Info:
WOODEN FLOOR - Like the structure itself, the floor is made of wooden boards. The gaps between them allow this natural material to breathe and water to drain away.

Save this product for later