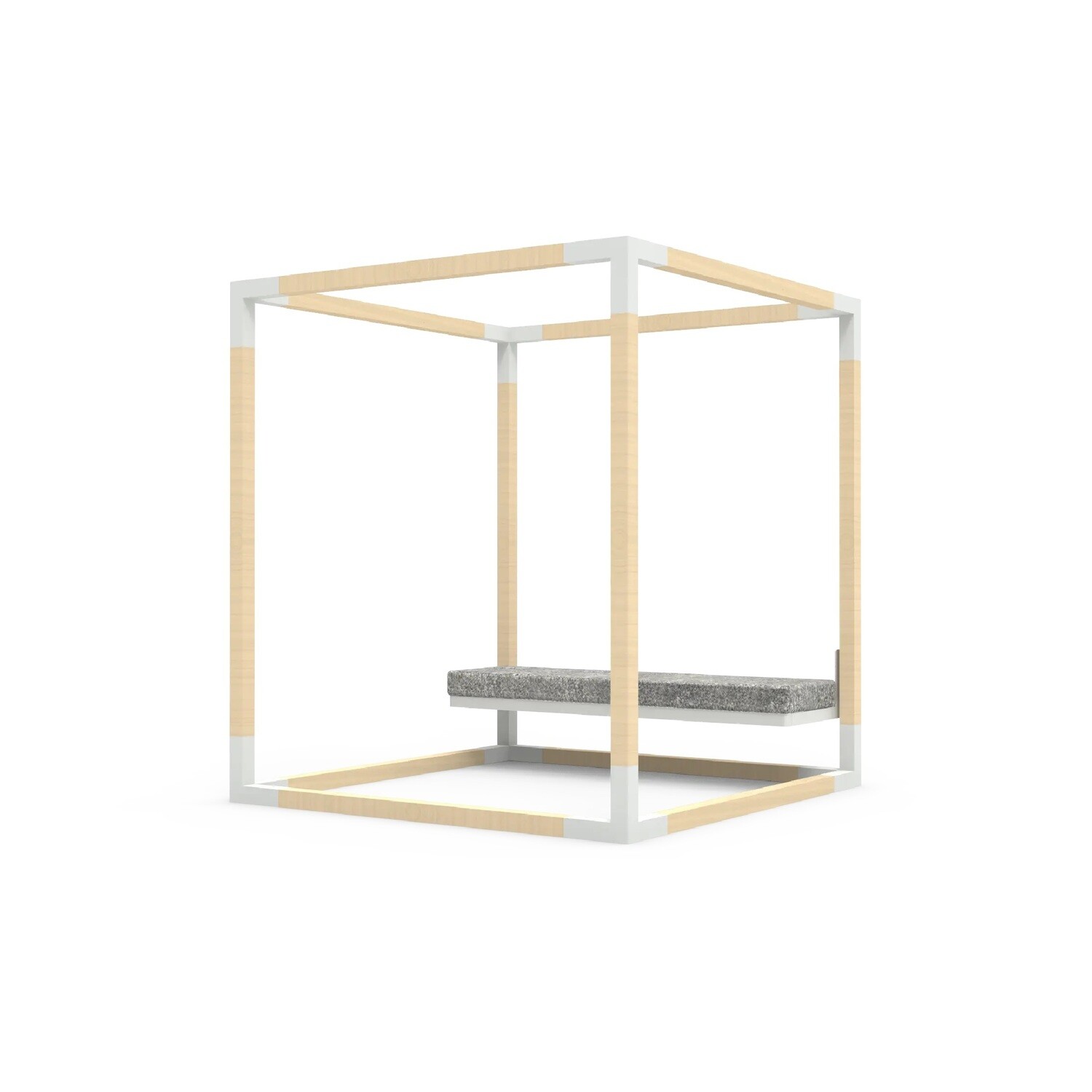 UPHOLSTERED BENCH- Modular System LEVA (ACCESSORY)
SKU LEV320
Product Details
LEVA Modular System from EGOE Life consists of a basic module and accessories that can be combined with various Egoé products or accessories such as pillows, bean bags and more.
This eye-catching cube creates an open interior placed in the outdoors for relaxation and carefree rest.
It offers endless possibilities. It's up to you to decide how you want to put it all together.
Material: steel structure, zinc coated with powder coating finish, surface made of solid wood.
All steel parts are galvanized and finished with a powder coating. The support beams are made of larch.
Bench Dimensions: 2005 x 535 x 340(190) mm
Technical Info:
UPHOLSTERED BENCH - The comfortable system of benches is designed and optimized to react proportionately to the compact size of individual cubes - the ultimate in efficient use of the given space. Inside the bench, Dryfeel® foam is used with an open cell structure. This means that water coming in contact with the mattress does not adhere to the surface or in the mattress, but rather flows right through it. Thanks to this, the surface and interior stay dry, and the foam dries quickly. The foam is therefore far more bacteria-resistant and maintains its dimensional stability longer. The upholstery is made from select, quality cover materials with robust UV protection and high wear resistance.

Save this product for later