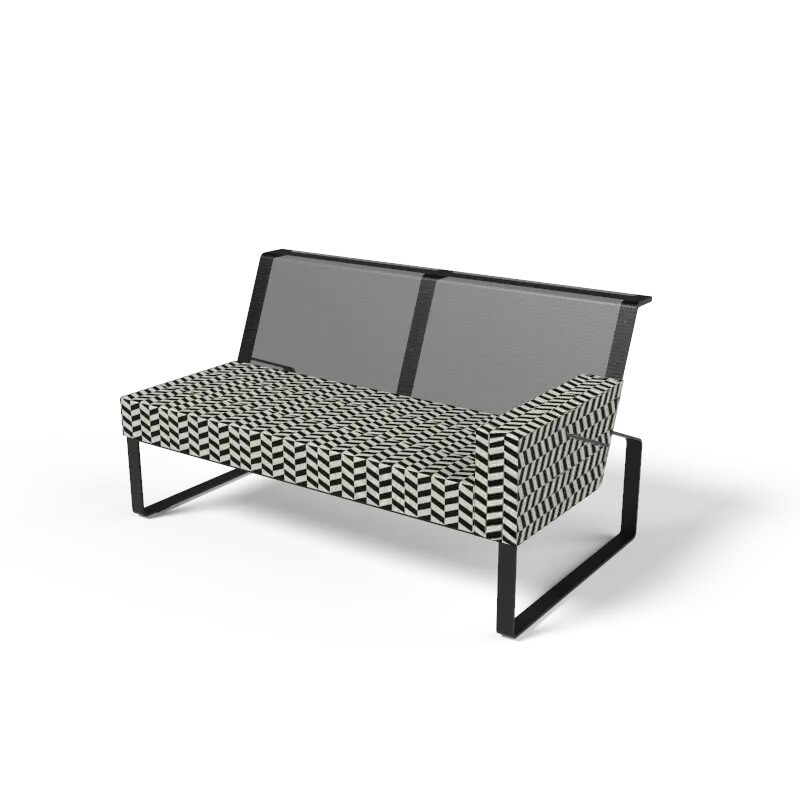 TWO SEAT SOFA WITH RIGHT ARMREST AND SIDE ZIP POCKET MOJA
SKU MO1272
Product Details
TWO SEAT SOFA WITH RIGHT ARMREST AND SIDE ZIP POCKET MOJA
The steel structure of the two-seater Moja is zinc-plated and given a powder coating finish. Its backrest is made of Batyline® outdoor mesh and the seat with right armrest is made of Dryfeel® outdoor foam covered with high-quality outdoor fabric.

There is a zip pocket on the right armrest.
There is a pocket on the side of the armrest.
Sofa Dimensions: 1450 × 800 × 790 mm

Save this product for later