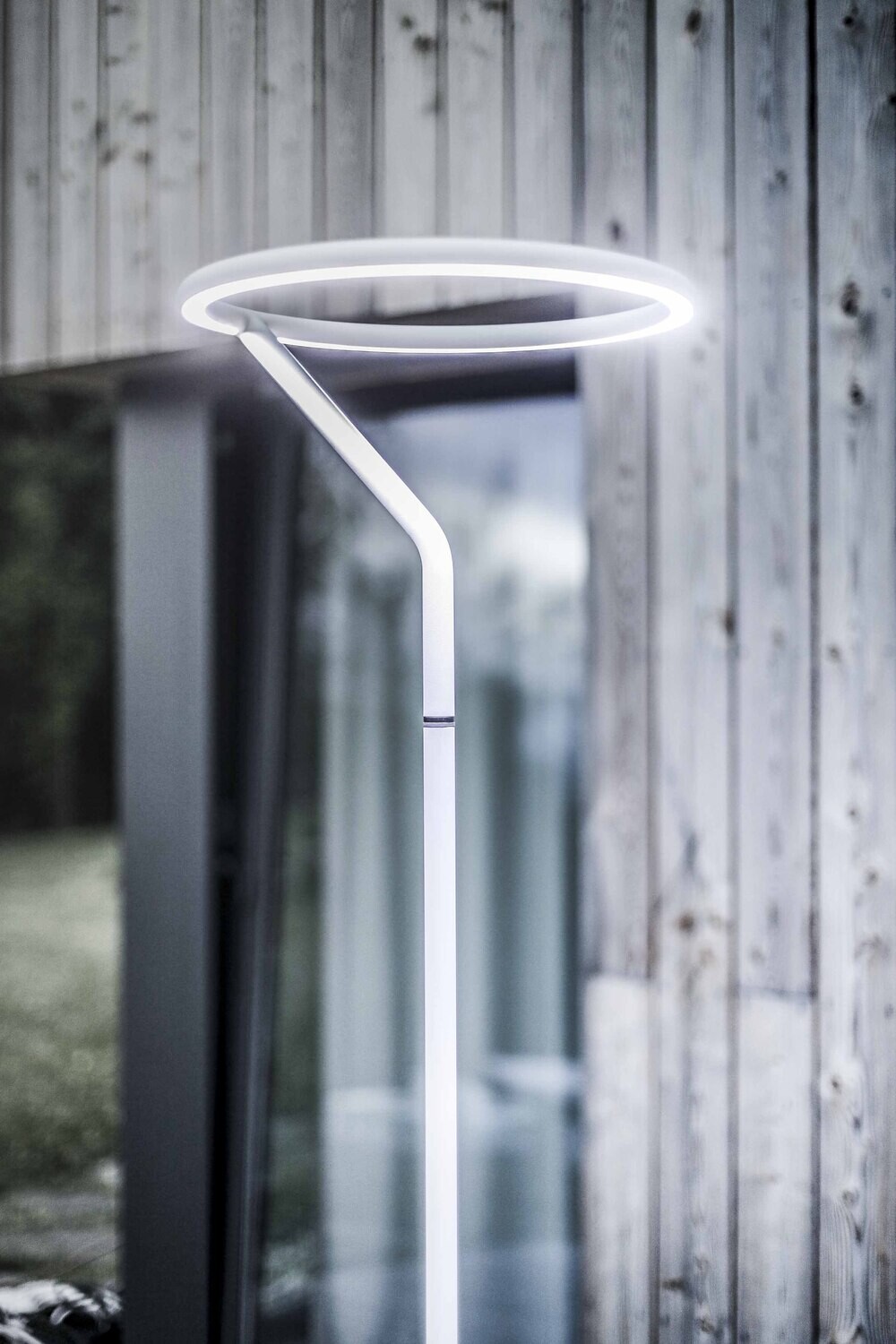 OUTDOOR LASO LAMP WITH STRAIGHT LAMPSHADE
SKU LAS100
Product Details
OUTDOOR LASO LAMP
A thin vertical lamppost turns away from its axis and shifts into an original shining circle made from a special luminous surface.
Perfect for patio or garden.
The outdoor lamp LASO consists of 3 parts: a base, a body, and a head. The connectors in individual parts enable this lamp's modularity (high and low). The steel base is given a zinc plating and finished with a powder coating, and its top surface is covered with decorative outdoor material, underneath which a non-contact capacitive switch is hidden. The carrier rod and head are both made of aluminum and are powder-finished. The head is fitted with LED cubes, which are coated with acrylic resin. The lamp has a 20-meter power cord allowing it to be powered from a distance and can be adjusted to two different heights (low and high).
High Lamp Dimensions: ⌀ 460 × 1900 mm
Low Lamp Dimensions: ⌀ 460 × 460 mm
Save this product for later