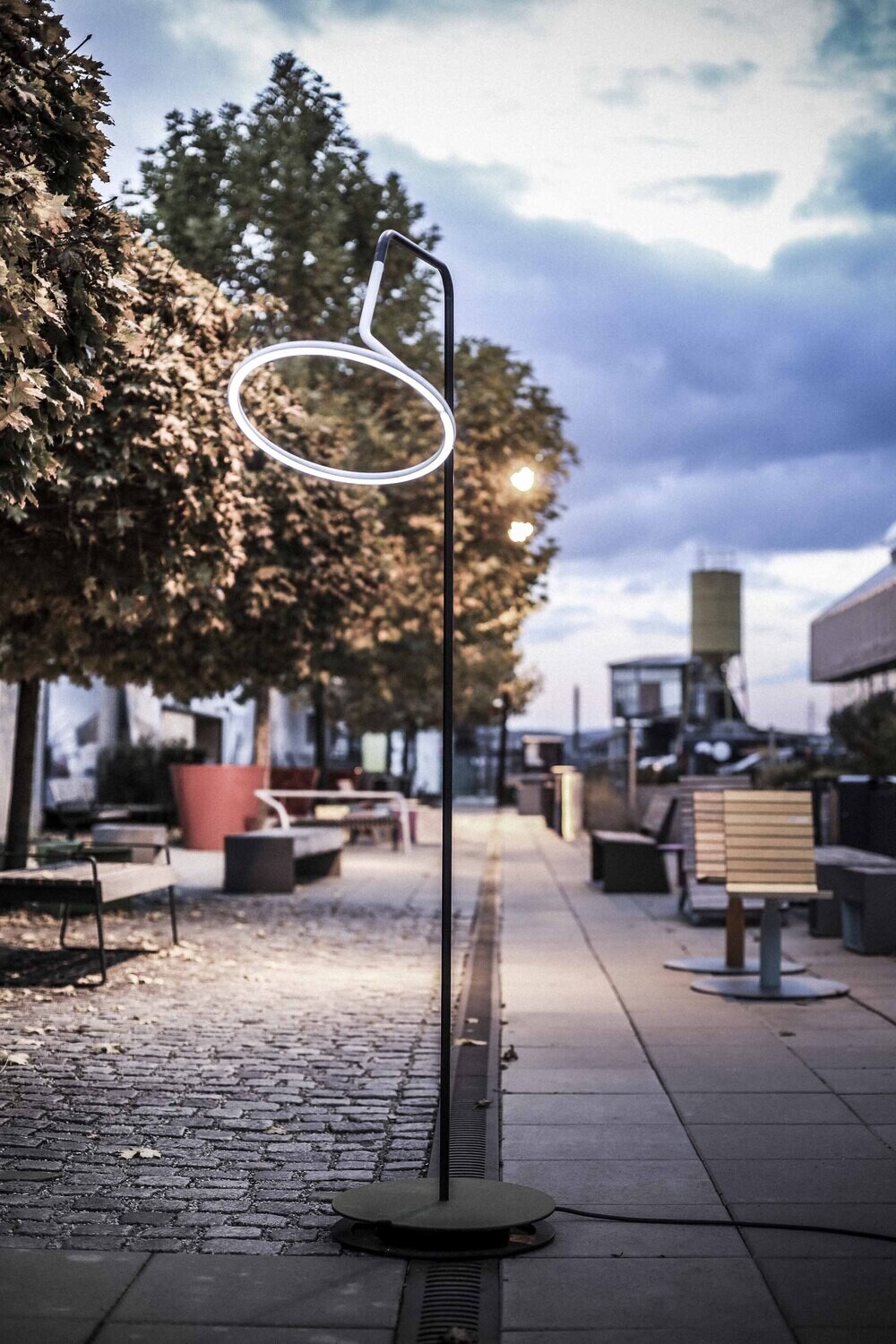 OUTDOOR LASO LAMP WITH ARTICULATED LAMPSHADE
SKU LAS101
Product Details
OUTDOOR LASO LAMP
A thin vertical lamppost turns away from its axis and shifts into an original shining circle made from a special luminous surface.
Perfect for patio or garden.
This lamp with a specific design is intended for illuminating exteriors (gardens, terraces, public spaces), but it can also be used as an interior accessory (apartment or hotel). The body is designed to withstand the weather. Thanks to the connectors, the modular design of the 2-in-1 lamp can be easily disassembled and assembled into two height types of lamp. LEDs hidden in the head provide powerful illumination. The individual parts of the lamp are supplied in many colors. The lamp base is covered with a decorative outdoor material, and its color is selected according to the current sampler.

High Lamp Dimensions: ⌀ 460 × 1040 × 2040 mm
Low Lamp Dimensions: ⌀ 460 × 460 mm
Save this product for later