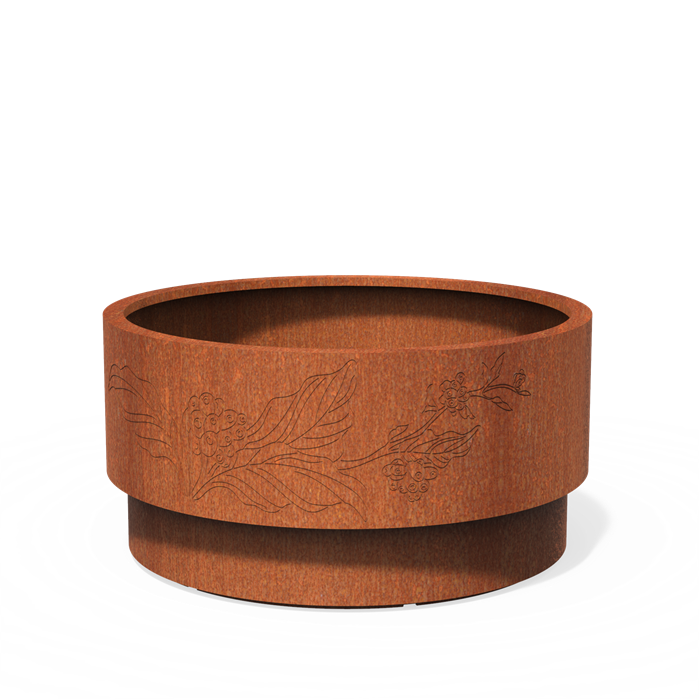 More Corten Steel Planter
SKU Adezz More MOC1
Product Details
More Corten Steel Planter from Dipott Range
Corten Steel, also known as weather resistant steel, is a steel alloy made of iron which has copper, silicon, nickel and chromium added. As soon as Corten Steel is exposed to the elements it will naturally weather and develop a protective layer of rust, this can take several months. This natural fixed coating of rust provides protection against further corrosion. Characteristic of Corten Steel is the orange brown rust colour and its longevity.
Dimensions: 1200x600
Advantages:
• Very strong and wear-resistant
• Low-maintenance
• Weatherproof and durable material
• Warm and natural appearance
Planting advise:
• Provide the bottom with a layer of Ø35 mm pebbles
• Do not use an overflow pipe (no water may remain in the planter)
• Place anti-root cloth over the layer of pebbles
• Top up with earth suitable for chosen type of planting

Important:

• The products are delivered un-rusted
• Ensure an adequate drainage (holes in the bottom as standard), no excess water should remain in the planter, the combination of oxygen and earth will rust the planter further.
• Do not use hydro grains as they hold water
• The products must be unpacked immediately after delivery so any moisture between the packaging and the product is not sealed. This will result in irregular rust and stains.
Save this product for later