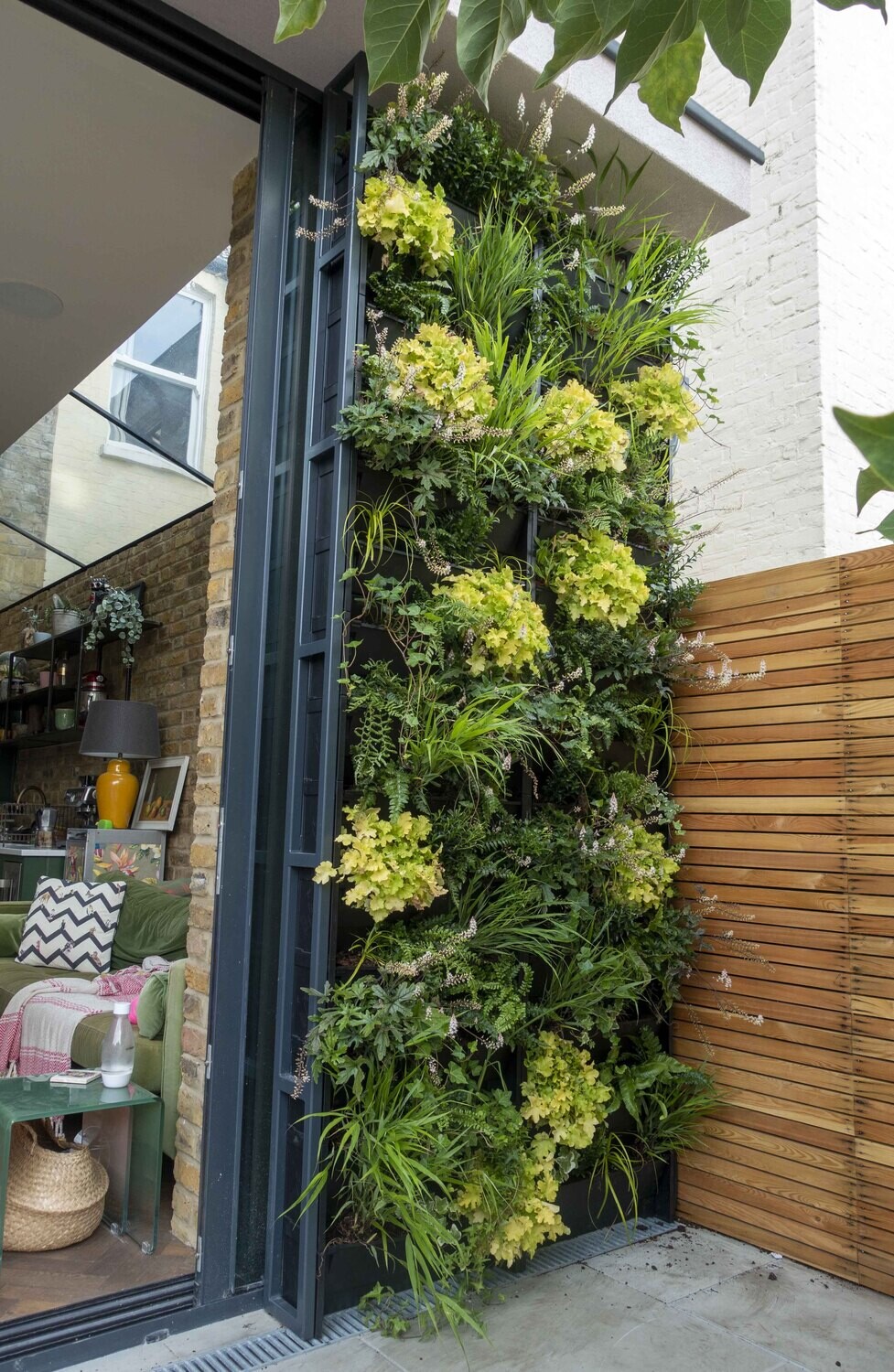 GREEN WALL - ​PLANTBOX - GROWING REVOLUTION
SKU PLANTBOX
Product Details
PLANTBOX – GROWING REVOLUTION
A cleverly simple vertical garden made in England from 100% recycled material, with a unique watering system – Wicking System - which draws the water up to the plants roots
It's easy to put it together, lightweight, and durable. It is a quick and convenient way to upgrade and transform any plain wall.
You can create your living wall by stacking PlantBoxes on the ground or attach them to the wall (drilling and stable, sturdy walling is required).
Each planting trough has a 1.8 litre water reservoir to keep the plants watered from 1 – 2 weeks. The water level Indicator tells you exactly when your plants are thirsty.
The troughs have a good planting depth for a wide variety of foliage plants, perennials, annual flowering plants, vegetables, herbs, and salad crops. It's Small footprint, so it's ideal for balconies, roof gardens, patios, or conservatories.
It can be easily attached to boundary walls, fence posts, balcony railings or conservatory walls.
There are 3 options to choose from, considering the size of the designated space.
Features:
Stackable with strong clips to hold the throughs in place
PlantBox is 60cm (length) x 20cm (height) x 15cm (deep) meaning maximum versality
Capillary wicking felt
Each planting through is 12cm deep and holds 3-6 plants
Suitable for ordinary, multi-purpose compost (if using four 1LTR sized plants, you will need approx. 4-5LTR of compost per PlantBox)
Save this product for later