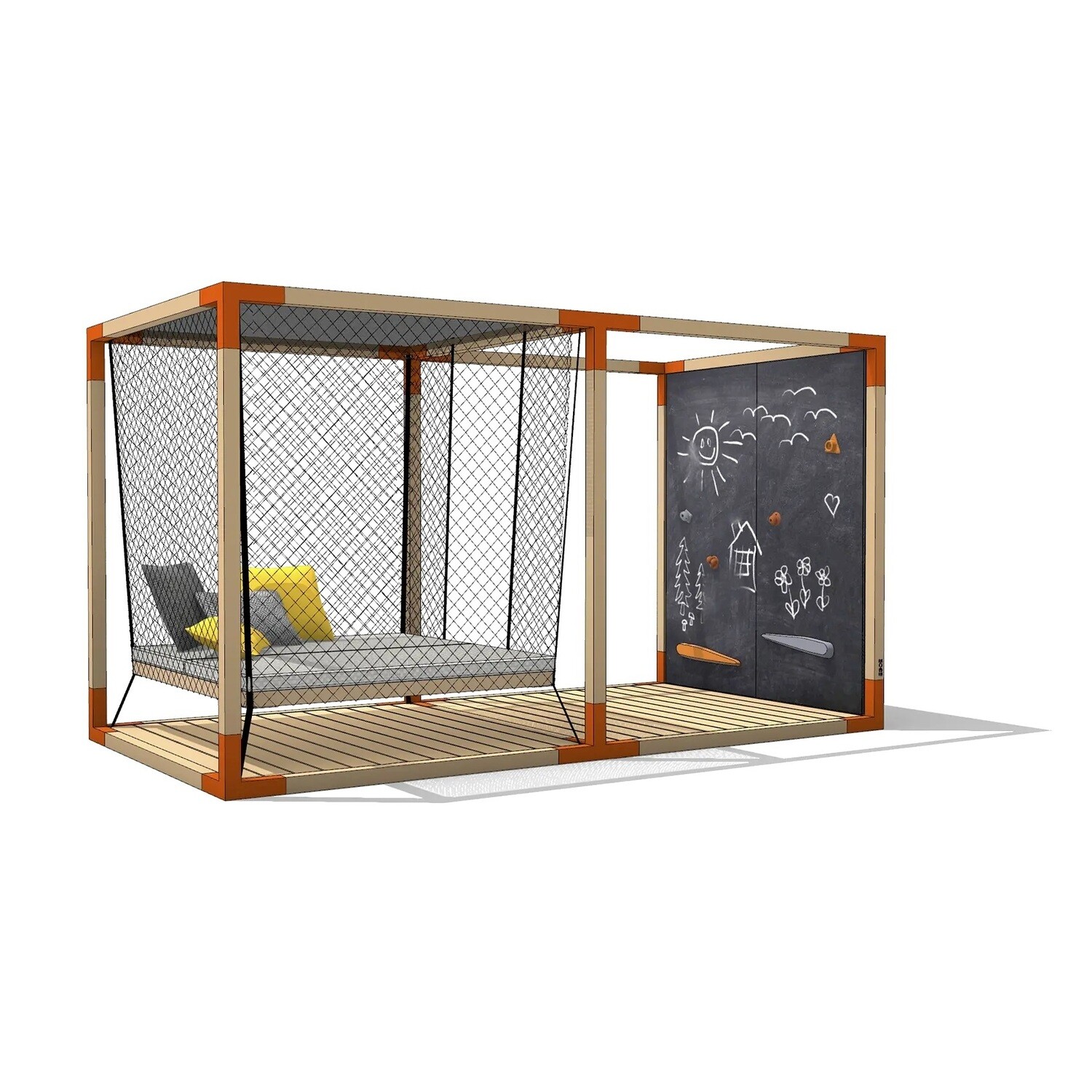 DREAMER - LEVA SET
SKU LEVSETH1201
Product Details
LEVA Modular System from EGOE Life consists of a basic module and accessories that can be combined with various Egoé products or accessories such as pillows, bean bags and more.
This eye-catching cube creates an open interior placed in the outdoors for relaxation and carefree rest.
It offers endless possibilities. It's up to you to decide how you want to put it all together.

LEVA DREAMER is an ideal option for children to enjoy climbing, playing inside the sleeper or taking a little rest.
The mattress is made from Dryfeel® material and foam with an open cell structure. Water doesn't remain on or in the mattress thanks to the open cells that only let it pass right through. To upholster this variant, we use the UV-stable outdoor material Crevin. And the suspended bed features side netting in either black or white design.

Material: Dryfeel® mattress covered with outdoor fabric, nylon net
SET INCLUDES: 1 Double Cube (LEV120), 1 Hanging Daybed (LEV301), 1 Lightweight Shading Roof (LEV400), 2 Wooden Floor (LEV500), 1 Drawing Boards & Climbing Holds (LEV420) and 1 Climbing Wall (LEV430)
Dreamer Dimensions: 4250x2165x2400 mm
Save this product for later