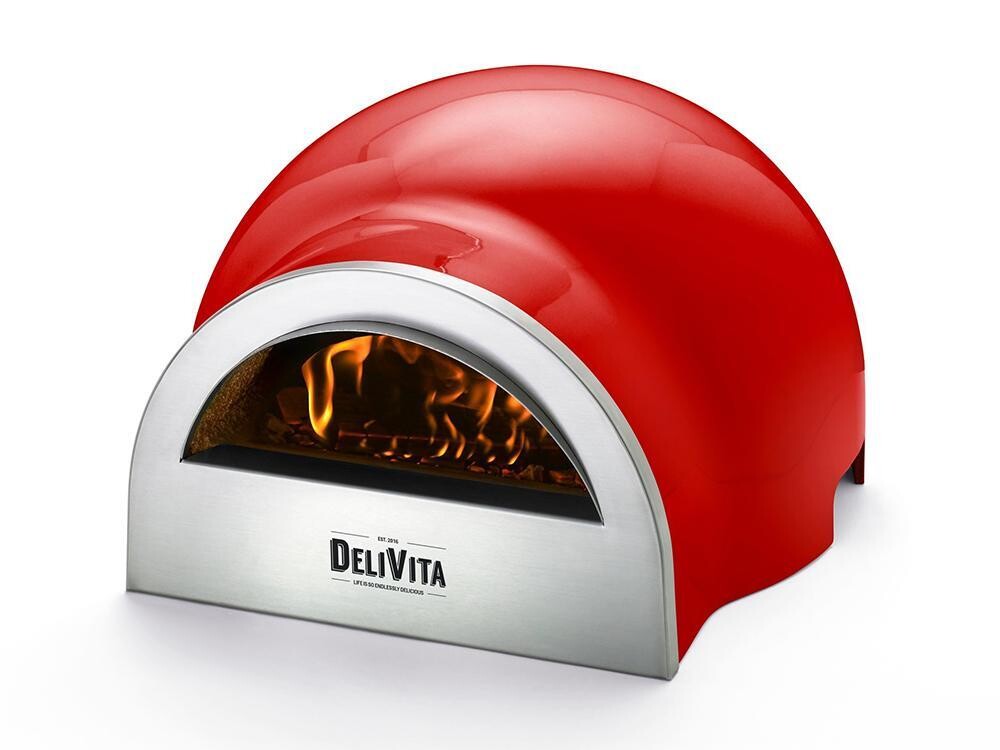 DELIVITA OVEN
SKU THE DELI
Product Details
DELIVITA
British hand-crafted in Yorkshire wood-fired ovens and accessories.
Portable and simple to use as well as lightweight as made of fiberglass. It can be placed on any sturdy surface/table.
This stylish oven is an invitation to gather with friends and family for easily and quickly prepared good food.
The oven weighs just 30 kg, measures 590 mm (W) x 350 mm (H), perfect for carrying through any standard door and into any kitchen space. Our oven can be used indoors and outdoors thanks to our chimney accessory.
The oven can heat up to 550 pieces in 25 minutes and is able to cook forty 12-inch pizzas an hour. By using the minimum amount of wood, the oven is also very energy efficient, one less overhead. Perfect for flash frying, slow cooking, grilling, smoking, grilling, baking.
Save this product for later